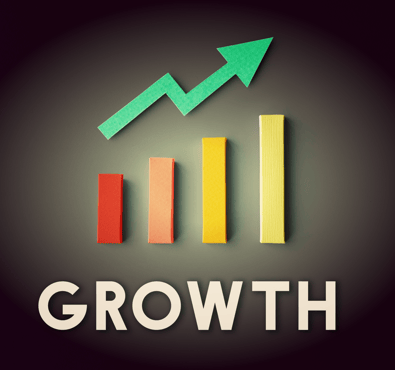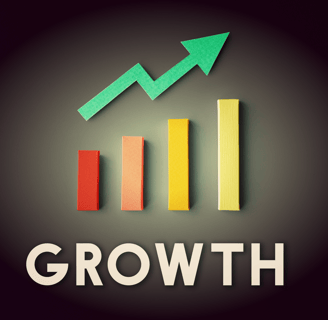 Growth enablement is the next generation of collaboration and support between marketing, sales, and support.
What is Growth Enablement?
The world of Marketing and Sales has changed. The roles that were given to us decades ago no longer work. Now more than ever, marketing and sales need to work as a single unit. Objectives need to align - processes need to be integrated. Organizations that accept the change will flourish - those that don't will become irrelevant.
Growth enablement encompasses the new normal that must exist in successful companies. It looks to the entire organization and seeks to optimize any and all opportunities to acquire, retain, upsell, and evangelize prospects and clients.
Sales - For Sales, it includes and expands beyond sales enablement, sales and marketing alignment, smarketing, and inbound sales. It is a seamless process that has Sales involved at the earliest stages helping to define who the targeted personas are and what content needs to be created to address their pain points, interests, and concerns. Marketing becomes the architect of creating marketing and sales collateral and ensuring that both marketing and sales workflows match the right persona, the buyer's journey, and interest.
Customer Nurturing - Prevail believes that a "customer" is just another stage in the buyers' journey. It is imperative that the customer continue to feel connected and special. The nurturing process is much more than asking for up-sales or renewals, but continuously reminding the client that their decision to purchase from you was a sound investment.
Client Retention - After the sale, the customer is usually out of the purview and control of either Marketing or Sales - neither group is involved to ensure that the promises and expectations of the client are continuing to be observed. Maintaining trust requires Marketing to take a proactive approach to help Customer Service grow and nurture that trust. So, instead of waiting for a problem to occur, we identify clients who are at risk and address and eliminate any concerns before they result in the client leaving.
Client Evangelism - Recommendations are powerful. When someone who has tried your product or service makes a recommendation, 92% of people will rely on that recommendation - even when it comes from a stranger. Customers already understand the unique value proposition of your brand, and if they have had a good experience will most likely share their experience and make recommendations. To accomplish this, marketing needs to build a community, foster recommendations/testimonials, and ensure there is a means for them to share, and an incentive for doing so.