Introducing the New and Improved Inbound Marketing
This is not your father's (Halligan's) inbound marketing anymore. It means that if you remain stagnant, you will be left behind.
INBOUND MARKETINGACCOUNT-BASED MARKETINGINFLUENCER MARKETINGEARNED MEDIASOCIAL MEDIA MARKETINGON-PAGE SEOPERFORMANCE SEODEMAND GENERATIONLEAD NURTURINGRESELLER PROGRAMSREFERRAL PROGRAMSEMAIL MARKETINGINBOUND SALESAFFILIATE PROGRAMSVIDEO MARKETINGPARTNER PROGRAMSLEAD GENERATIONCONTENT MARKETING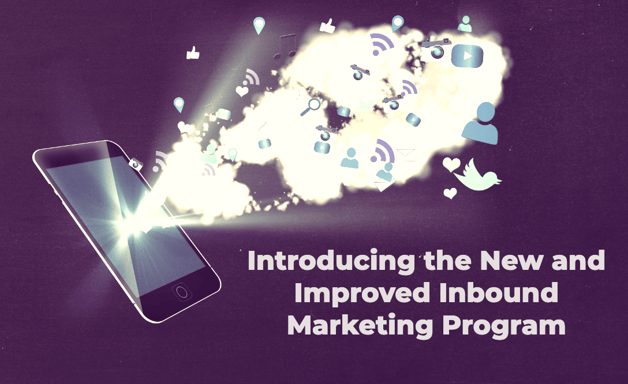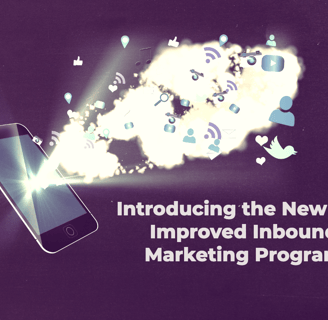 Death of a Salesman is a 1949 play written by the great American playwright Arthur Miller. The existential theme is about the salesman, Willy Loman, and his inability to accept change within himself and society.
In many ways, Arthur Miller's play was a foreshadowing of the way some businesses today fail to fully embrace and understand that society no longer buys goods and services the way we did just a few years ago. Just like the salesman in the play, they lament the fact that business has changed, but they are unable to accept and adapt.
There are few who would argue that the way consumers make purchases has changed. The explanation they often give is not altogether correct. Ask most people, and they will say the change is because of the internet. That is only partially true, as the internet is only the pipeline that allows the masses access to information. What changed is that many companies saw the value of sharing information that pulled people to them rather than interrupting their lives through advertisements, telemarketing, or going back even further, knocking on their doors.
This process of pulling people to you by educating, entertaining, or otherwise providing valuable information would become known as inbound marketing. HubSpot's Brian Halligan, co-founder and CEO of HubSpot, coined the phrase back in 2005.
What Brian Halligan formulated was merely the foundation of inbound marketing. The original concept was that if you created great content, they would come. However, the internet of 2005 was innocent. Yes, people were beginning to understand the potential and power of marketing ideas and products, but it was not the cluttered content saturated information superhighway that it grew up to be. Creating great content is no guarantee that it will be seen by anyone; you need to share your content. The original fundamental principle of inbound marketing was to provide content that speaks to a consumer's pain points, interests, or concerns. That content was then distributed where the consumer went for information, entertainment, and third-party verification. Inbound marketing has expanded and grown several times and by several magnitudes since then. The term inbound marketing (even as viewed by HubSpot) is now broadly used to encompass a broad range of marketing disciplines that include:
Account Based Marketing

Social Media Marketing

Email Marketing

Content Marketing

Lead Generation

On-Page SEO

Growth Enablement

Technical Marketing

Partner Programs

Reseller Programs
Influencer Marketing

Earned Media

Public Relations

Demand Generation

Lead Nurturing

Performance SEO

Video Marketing

Inbound Sales

Affiliate Programs

Much, much more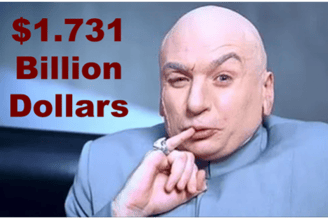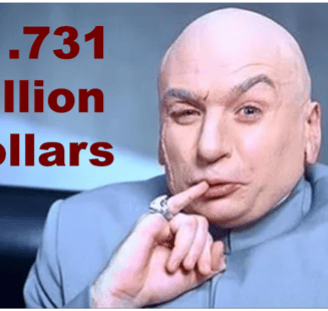 The secret is that even the Godfather of Inbound Marketing used ALL of these techniques to grow from a startup to a company whose total revenue was $1.731 Billion dollars a mere 16 years later. Yes, HubSpot used inbound marketing to grow to one of the best-recognized brands around the world, but they also used ALL the aspects found in the new and improved version of inbound marketing.
Here at Prevail Marketing, we decided a more accurate term to describe the entirety of those disciplines is the term FULL-SERVICE MARKETING, which is meant to encompass all activities. It more aptly describes what you are trying to accomplish through each of those activities, building and nurturing a relationship that will result in a sale. Both marketing and sales have defined roles and duties in this process.
To survive and grow a business, you cannot afford to be a one-trick pony. Many companies and agencies have latched on to the original definition of inbound marketing and are now finding diminishing returns. That is because marketing and sales have evolved. While there will always be a creative element, that one amazing idea or campaign that changes everything, marketing and sales have increasingly become more scientific.
Creating great content that will resonate with your targeted buyer persona is not enough any longer. If you are going to be successful, you need to analyze data, learn where those targeted personas go for information or entertainment, and figure out how they prefer to consume that content. While that piece of content may result in a walk-off homerun that generates sales-qualified leads and customers enmasse, most cases you will need to have a continuous cycle of improvement to obtain that mass adoption.
That is why every company needs access to full-service marketing/sales expertise that encompasses all the knowledge and capabilities needed to achieve marketing success for r-Commerce/e-Commerce. We call these full-service marketing companies that are driven to achieve marketing/sales success Growth Agencies.
Prevail Marketing is a Growth Agency
The reality is, this is not your father's (Halligan's) inbound marketing anymore. That is not to suggest that HubSpot has not been instrumental in cultivating this change, as they are still the driving force. It does mean that if you remain stagnant, you will be left behind, like poor Willy Loman. You will be confused as to why your business is faltering, and your competitors are growing and expanding.
This blog is an introduction to a new blog series that describes different elements that comprise full-service marketing. It will describe what we know to be best practices. It will share some of our secrets, our processes, and the tools that we use to achieve marketing/sales success.
At Prevail Marketing, we are all about sharing information and education. We welcome any and all comments and observations. If you think we said something insightful, please share. If you disagree, please challenge us in a respectful manner. It is through this process we will all learn and grow.
If you feel your marketing/sales program has not evolved to where it is delivering marketing/sales success, we encourage you to contact us for a conversation about what is possible.