Fractional CMO/CGO – Is the Agency Model Broken?
While the agency model is not broken, it does have its limitations. Often the answer is hiring a FRACTIONAL Chief Marketing or Chief Growth Officer.
FRACTIONAL SERVICESCHIEF MARKETING OFFICERCHIEF GROWTH OFFICERFRACTIONAL CGOFRACTIONAL CMO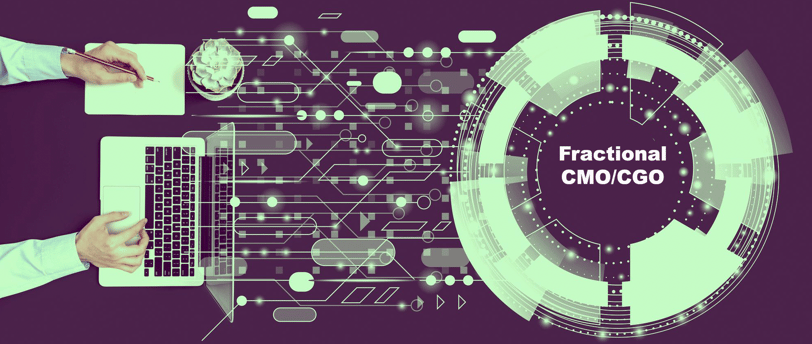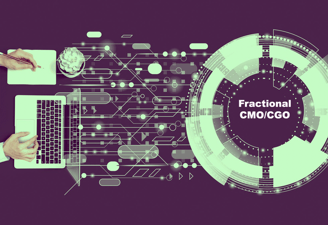 Fractional CMO/CGO – Is the Agency Model Broken?
While the agency model is not broken, it does have its limitations. Not every business can afford to hire a full-service agency that brings to the table every aspect of talent you may need to grow your business. Often, they simply need the guidance and wisdom an experienced person can provide.
Founders and CEOs may not appreciate the opportunity costs that exist when they do not have an experienced Marketing/Sales leader. Small to mid-size businesses may only have the revenue to hire a young Marketing/Sales team. While this may seem like the best, and maybe only option, often they do not have the experience or knowledge necessary to identify and implement the best strategies. The outcome is frequently slow or no growth.
All companies want and need growth. When the inhibiting factor is the lack of experience, knowledge, or expertise in Marketing and Sales, there is a solution. If a company cannot afford to hire a highly qualified full-time Chief Marketing or Chief Growth Officer, then an affordable Fractional Chief Marketing Officer (CMO) or a Fractional Chief Growth Officer (CGO) may be the perfect solution.
What is a Fractional Chief Marketing Officer or Chief Growth Officer?
A fractional CMO or CGO is an alternative to a full-time Chief Marketing or Chief Growth Officer. They are a highly experienced marketer (or sales professional) who dedicates a fixed amount of time each month to help grow a business. These individuals have a high degree of expertise, and they can provide immediate benefits. Because they work just a handful of hours, they are extremely cost-efficient.
The difference between a Fractional CMO/CGO and a consultant is that they are operationally hands-on. They will develop comprehensive marketing (and sales) strategies and implement themselves or utilize what human assets are already available within the company.
What are the Differences Between a Fractional CMO and CGO?
The fractional CMO is specifically focused on marketing efforts to drive the growth of the company. This includes strategic planning and talent management to ensure the implementation of those plans.
A CGO also sits on top and directs the marketing initiatives but also is responsible for the sales operations. This cross-departmental oversight reduces friction and allows for the implementation of growth-generating strategies under the control of one individual.
Prevail Marketing employs individuals who have been highly successful working in-house as both Chief Marketing Officers and Chief Growth Officers for startups and well-established organizations. We can seamlessly insert a qualified CMO/CGO into your organization to drive your growth.
What are the Benefits of Hiring a CMO/CGO?
For those organizations who find themselves questioning why they are not growing faster and who have hired a young or inexperienced Marketing and Sales team, a fractional CMO/CGO can provide a number of benefits:
Cost Savings: Most startups or mid-sized businesses cannot afford a highly qualified CMO/CGO. Bringing on a person to fulfill those tasks on a fractional basis allows the company to garner all the benefits of an experienced leader at a fraction of the cost.
Expertise: Fractional CMOs/CGOs are senior-level executives who have successful experiences working in companies like yours. They can bring decades of wisdom and experience to help your company. Most small to medium-sized businesses could not afford such talent on a full-time basis.
Effectiveness: Most companies are surprised how quickly a Fractional CMO/CGO can start delivering meaningful results. This is not their first rodeo, and they know how to make impactful changes that can change the trajectory of any organization.
Flexibility: Every situation is different. Some companies may have one or two employees charged with Marketing and Sales. Others may have a team or an outside agency responsible for growth. A Fractional CMO/CGO can mobilize those resources and build efficiencies and cost savings. They can increase or decrease the hours required each month as required by the issues or management's discretion.
Objectivity: It is often the case that a founder or senior management is simply too close to the problem to have an objective view of the solutions. Their young Marketing and Sales team does not have the experience to understand the options that may be available. A Fractional CMO/CGO can objectively look at the entirety of your business model and find opportunities or savings that were not obvious.
EXAMPLE: While working in-house as a Chief Growth Officer, one of our Fractional CGOs found the company was ideally situated to target a new untapped vertical that had a total addressable market that exceeded their entire business model. The shift of focus allowed them to have a 50% revenue growth over a twelve-month period.
Leadership: A Fractional CMO/CGO can help manage and ensure the growth of your company. They will manage existing assets, develop and implement a strategic go-to-market and sales strategy, implement best marketing and sales practices, establish and monitor key performance indicators, optimize your Marketing and Sales budgets, and drive sales growth.
Limited Administration Costs: There is very little ramp-up time needed to get a Fractional CMO/CGO up and running. Because they are a 1099 engagement, you do not have the traditional onboarding or costs associated with hiring an employee.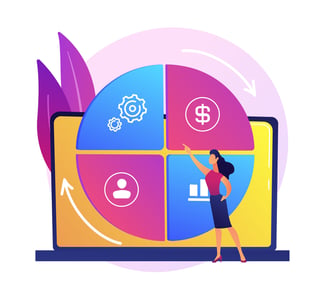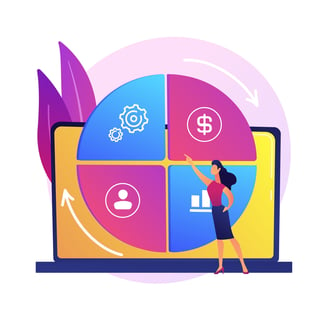 What are the Benefits of Hiring a CMO/CGO?
Startups – In many cases, startups are founded by an engineer who turned a great idea into a viable product and business. By necessity, they either become their own Marketing and Sales department or they hire very young and inexperienced employees to manage those tasks.
In the beginning, that strategy worked as the cost of operation was low and there was enough low-hanging fruit to provide revenue to support the company. When it was time for the owners to scale the company, they found it lacked the expertise to create and manage a strategy that would enable that growth.
An experienced fractional CMO/CGO can be the solution to drive revenue and brand awareness. The experienced CMO can help coalesce the company's messaging and align it with what will resonate with the targeted buyer personas. They can provide and oversee that strategy enabling the work with the young Marketing team to help execute and optimize those campaigns. The experience CGO can extend those benefits to actually be the individual helping to close sales and teach the young sales team best practices and how to replicate that success.
A fractional CMO/CGO can also be instrumental in preparing the young startup to be seen as a good investment when the company seeks outside funding. We have worked with a number of young startups whose only request was to position them so an investor sees them as a suitable investment. Besides driving revenue and brand management necessary to be seen as a fit candidate, the CMO/CGO can be instrumental in:
Creating a compelling pitch deck

Finding and qualifying suitable investor candidates

Creating a compelling growth strategy that will entice investors

Working with the finance team to present a budget and financial outlook

Pitching the benefits to an investor group
EXAMPLE: We worked with one company that simply had a product concept for helping the elderly or frail individuals continue to live independently. The concept included ensuring family or concerned individuals could keep tabs on them in a non-intrusive manner. We set a six-month timeframe for the engagement and proceeded to implement the elements set forth above. We managed to secure them a seven-million-dollar investment for a five percent equity position.
Mid-Size Businesses – Startups are not alone in finding themselves in need of the support that a fractional CMO/CGO can provide. A mid-sized business should consider hiring a Fractional CMO/CGO if your business:
Does not have a well-defined Marketing/Sales plan

Finds that sales are lagging or experiencing little or no growth

Has a poor Return on Investment (ROI) or doesn't know its ROI

Lacks focus or direction
How Much Does a CMO/CGO Cost?
How much a Fractional CMO/CGO costs depends on the capabilities of the individual and who you ask. We have found that many CMOs/CGOs price themselves out of the market by asking two hundred to three hundred dollars per hour. Startups and small companies simply cannot afford this, even on a fractional basis.
At Prevail Marketing, we established our CMO/CGO program so that we sit on the same side of the table as the founder, owners, and senior management. We have established pricing that is affordable and fair. Our pricing can be done on an hourly or a fixed fee basis. On an hourly basis, our CMOs and CGOs bill at $100 -$150 respectively. We also offer flat fee engagements, where we will agree on a monthly investment and do whatever is necessary. The flat fee is always cheaper than an hourly engagement and has the added benefit that nobody needs to watch the clock or avoid asking for help because of the added cost.
We can be very creative to make sure that we offer the very best Fractional CMO/CGO talent at an affordable engagement cost.
What Makes Prevail's CMO/CGO Program Different?
It is all about the people and the process. We have the talent. The Prevail Marketing CMO/CGO program will assign a person who has documented expertise and success in your vertical. They will be able to hit the ground running. They will be as hands-on as necessary and utilize and train any existing staff.
They will utilize our exclusive Discovery and Assessment Process before they begin the engagement. This is to ensure they have a deep understanding of the industry, company, competitors, and all the issues that may be inhibiting your growth. They will use the Prevail Marketing process for creating and monitoring your Marketing and Sales program.
We pride ourselves on being forthright and transparent. We are not afraid to tell you the hard truth and will always back it up with evidence. You will find that our CMOs/CGOs will be true partners invested in growing your company.