Performance Driven Website Design and Development
Your website is the epicenter of your online and offline marketing efforts. Part one of a four-part blog series on how to optimize your website for best practices and results.
UX/UIPROCESSWEBSITEDESIGNDEVELOPMENTUXUI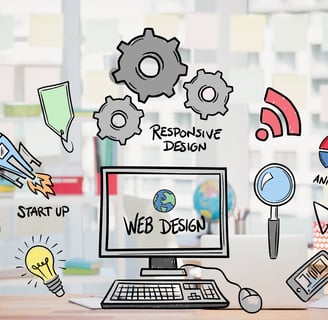 If You Build it - Build it Right
Your website is the epicenter of your online and offline marketing efforts. Even if an interested prospect hears about you in the "real world," they will check your website to learn more about you.
If you have an eCommerce website, it is the culmination of all your marketing and sales efforts. Your website acts as your salesperson capturing your visitor's imagination and creating an interest and awareness that speaks to them and quickly motivates them into becoming customers.
Rcommerce websites are the focal points that will explain who you are and offer your unique value proposition to the world. Your websites need to engage targeted personas who are simply checking you out to see who you are and why they should care.
The website needs to educate and help drive prospects down the buyers' journey. Even if your sales are "offline," prospective buyers are trained to check out your website for information and establish validity.
To accomplish all of this, at the very least, your website has to create interest, with an intuitive and seamless navigation. It must be of a responsive design to ensure it renders properly over all screen sizes. To be shared by Google, and loved by your visitors, your website must be optimized for UX/UI (user-experience/user interface), mobile devices, inbound marketing, conversions, and on-page SEO.
Prevail Marketing has developed and refined a proven website development process over a number of years. Our process is a series of well-defined steps that are built upon each other.
This blog is part of a series. Part one will be Prevail's methodology for the design and development of your website. Part two will discuss how we go about optimizing your website post-development. In part three, we will share both best practices and common mistakes many companies make. Finally, we will end the series with different approaches that can be used to build your website based on your budget or time constraints.
The needs and expectations of every client are different. One size does not fit all. So, getting the right solution can ONLY be accomplished if you follow a well-defined process. While we are constantly improving and refining the process, Prevail's systematic approach has stood the test of time.
EVERY website we create must be done according to best practices. It must enhance the client's brand, grab the attention of their targeted audience, and help close sales.
STEP 2. Establish the Goals
As with EVERY engagement, Prevail begins the website design and development process by using the industry's most comprehensive discovery and assessment process. This process is designed to ensure the user experience is optimized and that the information contained on your website will resonate with those who visit. Included in this process are the following:
Strategic Buyers' Insight Report (SBIR)

Buyer Persona Report

Buyers' Sentiment Report

Buyers' Journey Report
Every aspect of your website, including the UX/UI, the messaging, navigation, and imagery is dictated by the information we glean from these reports. We ensure that when your targeted persona visits your website it immediately resonates with them.
STEP 1. DISCOVERY AND ASSESSMENT PROCESS
When we design a website, we utilize the philosophy, "measure twice - cut once." That is why we need to drill down further before ANY design work begins.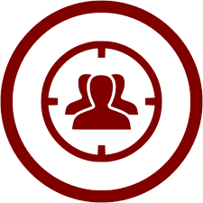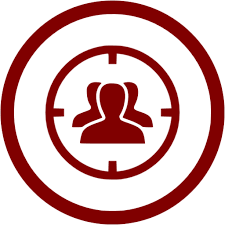 What is the purpose of the website? Should it be designed to cultivate leads for an rCommerce company or does the website need to actually close the sale for an eCommerce site? What impact is the website trying to make on the business and why is it important? Who are the people that are coming to the website and how do we keep them engaged?
STEP 3. Brainstorm Wishlist
At this stage, we examine the performance of your existing website and landing pages. We need to determine how well the site is resonating with your audience. What pages are they visiting? Where are the visitors dropping off? We examine the performance of the CTAs and Messaging. This information then allows us to include those elements that are working and fix those that are not.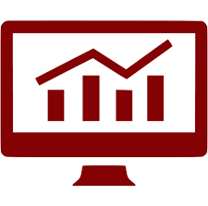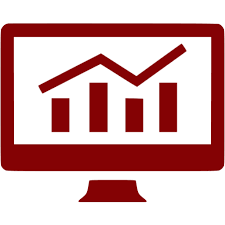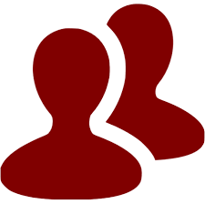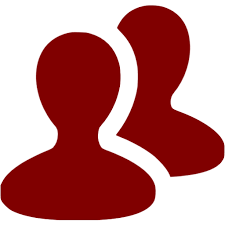 STEP 5. User Experience Research
We establish a focus group of representative personas to get their perspective on the website content, navigation, and design. After all, this is the group you need to connect with to make a sale.
These meetings are structured so the only options presented to them are best practices. The purpose is to ensure that all points of friction are removed and that the user finds the interface logical and intuitive.
We can either use existing customers or non-customer representatives. We find that when customers are asked, it tends to enhance their connection with our client.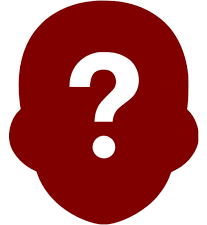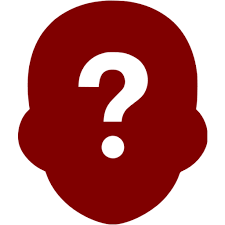 STEP 6. Question all Assumptions
We have a formal process, where we sit down with the client stakeholders and reevaluate all the assumptions both parties may have had when they began the process. We make sure that we are locked in and agree upon the website's messaging, personality, and value proposition.
STEP 7. Establish the Global and Page Strategy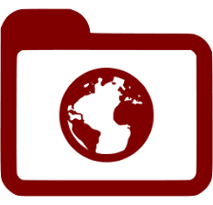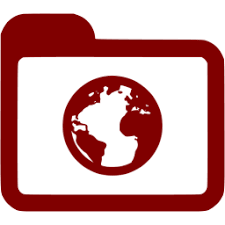 All the information we have gathered, and the fundamental assumptions, become the foundation for global and page-by-page-based strategies. You need to find the balance between consistency throughout the site and the requirements needed to convey the information on each page.
STEP 4. Establish Performance Analytics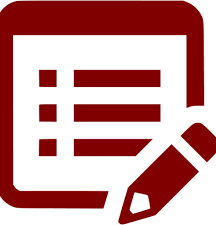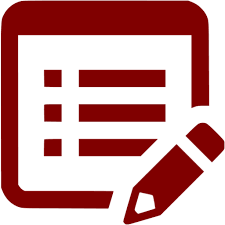 Prevail and the client begin to formulate a comprehensive wish list of ideas and specifications around website pages, sections, features, etc. for inclusion in the ideal website. Many of these wish list ideas will already be present in the SOW document, but more will be identified and discovered throughout this strategy process.
STEP 8. Design and Development Begin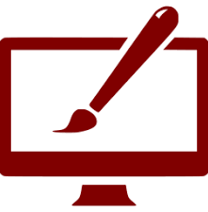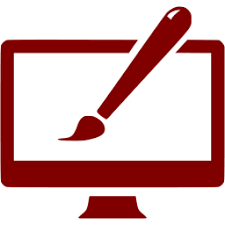 Once we lock down the scope and any special features of the website, Prevail begins the actual design and development of your website. This methodology involves 18 phases with over 85 individual steps that ensure your review and approval at each critical stage. This process ensures that the final product is optimized for:
Best Practices

Website Technical Performance

On-Page SEO

UX/UI

Load Speed.
Content

Linking Strategy

Platforms Utilized

Mobile and Tablet Performance

Areas of Friction
Click on the image below and check out our infographic that sets forth all 85 steps.
Come back for part two, where we will discuss how we go about optimizing your website post-development.